Mari kita bercerita pasal tema untuk sanding. Kalau nak tahu tema nikah, boleh
klik sini
. Entri ni dah lama ada kat draft. Tapi idea tak kunjung tiba. Kesian kan? Banyak sangat nak cerita. Idea tak mahu keluar. Mungkin sekarang dah masuk fasa cuak kot.
Okay, back to story. Sebenarnya, pada plan awal suggest nak tema warna ini...
dark purple / plum / white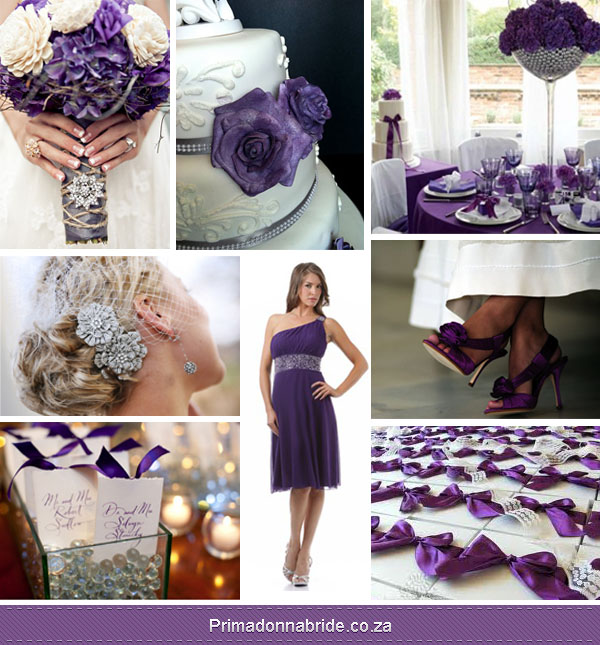 Disebabkan kami dah beli kain untuk famili attire. ada 2 warna, gold untuk nikah, dark purple for sanding. pengantin? aku pun tak sure warna apa, tengok warna mana yang cantik kat badan. boleh? haha. confrim banyak warna nanti. so pengapit untuk selamat adalah warna cream. senang cerita.
lepas tu mama boleh pula cakap
eh, dark purple dengan putih saja? tak ceria, letak lah purple cair.
Kita sebagai anak haruslah ikut cakap mak kan? ok mama,
dark purple / soft purple / white

ada juga white tu. jiwa suci bersih. hehe.
suddenly in one fine day, mama aku (yang sekarang ni dah pencen, so jadi surirumahtangga yang berjaya) pergi lah kedai bunga kat area seksyen 25. ok, terpesong sedikit, aku nanti nak buat HB dari fresh flower, so akan pergi terjah kedai tu nanti.
mama aku bawa balik bunga.... bunga apa ye? maaf, fail bab bunga. tapi bukan nak cerita pasal bunga. but, mama aku dah buat combination warna yang membuatkan aku tidak henti-henti memandang bunga mama atas coffee table beliau.
Bunga tu macam menari-nari depan mata aku, sambil berkata...
choose me! choose me bebeh!
hahahaha. teruk sangat imaginasi aku. sorry!
so, nak tahu tak? ececeh! here goes...
plum / dark purple

purple macam ni. akan dicampur adukkan (eh, rapat ke jauh ye? ejaan ni) dengan...

yellow

boleh imagine tak?
dark purple / plum / yellow.

Ini dia, my wedding color combination

Hoping outcome akan cantik lah di mata orang lain. Sebab di mata aku nampak cantik. hehe. Memang try and error ni. Cuakssss
Ini main color lah. mungkin ada akan little bit pastel warna juga. tak sure lah. tunggu outcome nanti.
Confrim abah aku suka, pasai dia sangat suka dengan warna kuning. siap suggest pakai baju warna kuning sebab time tu lalu depan butik pengantin yang tengah pamer baju warna kuning.
yeay! aku suka! tapi aku kena stick dengan warna ni. Kadang-kadang tak betul juga aku ni, kejap warna tu kejap warna ni.
alamak, kena call balik cater bagitahu warna ni. sebab hari tu bagitahu warna 1st choice.
Bride reception theme -----> finalize!